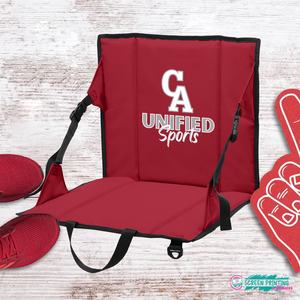 We are excited to launch an apparel fundraiser for CA Unified!
Ordering: You can order through Sunday, November 26th.
Timeline: It will then take us 3 weeks to have orders ready. They will be ready during the week of December 18th.
Pick up/shipping: You can pick up at: Screen Printing By Bauers (2580 County Rd 28) or choose flat rate shipping. We will ship within enough time for the Holidays, but we do not have any control over delays with USPS. So, we do recommend pick up. 
Fundraiser: A portion of every order will go directly back to CA Unified.