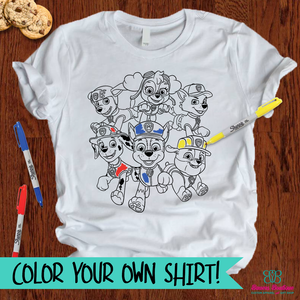 Coloring shirts are perfect for gifts, entertainment and party favors!!! Kids will love completing their creation and showing it off every time they wear it! ♥️


Washable markers- if the kids use washable markers, all of the color will come out when you wash and the kids can keep recreating with the same shirt! Tip: Use a little bit of bleach- mainly for red market! 


Permanent markers- the design will stay through each and every wash!